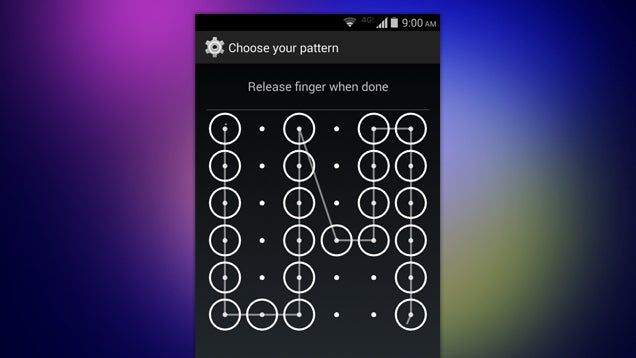 Android (rooted): Pattern Unlock is just one of the ways you can keep your Android protected. It's a pretty secure option, but to make things a bit tougher, this Xposed module can increase the grid size.
By default, Pattern Unlock uses a relatively small 3 by 3 grid on which you can draw your lock pattern. Although there is very large number of possible patterns that can be drawn between the nine points, there is obviously potential for increasing security by using a larger number of dots. Android doesn't offer this setting, but if you're comfortable rooting your phone and are happy to use the Xposed Framework, you can push the grid size all the way up to 6 by 6. The larger grid presents scope for more pattern combinations and much higher security.
The extra features come courtesy of CyanLockScreen, which you can either grab directly ordownload through the Xposed Installer app. We've looked at using the Xposed framework before, and while it may not be something that everyone is happy to tackle, it does open up a new world of possibilities and apps. Don't forget to activate the module before restarting your phone.
See Full Story on lifehacker.com