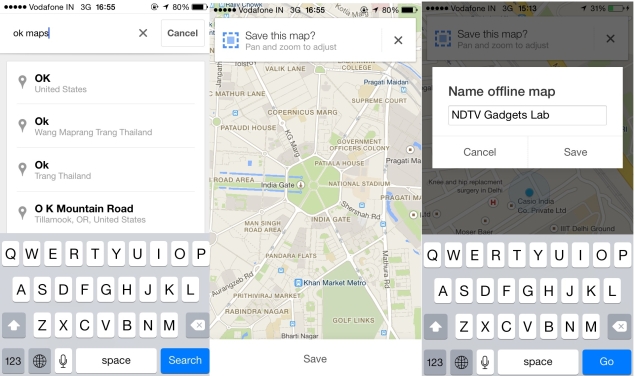 Lost in Nowhereland with no Internet connection as far as you can see? As always, Google Maps can help you find your way back, as long as you have an iOS or an Android device, even if you are offline. Google recently added a feature to Google Maps, which lets you save maps to your phone.
Yes, you can now check maps even when there is no Internet connection. The downside is that you will not have access to route information, addresses, navigation, traffic, and a host of other data that require an Internet connection. However, having map data for reference might just save you a lot of time. Here's how to use this nifty feature on iOS and Android. The steps are identical for both platforms.

What you need to use this feature
You're going to need an Android or iOS device. Unfortunately, this feature isn't available on other platforms. Google Maps version 3, which was released last week on iOS, added support for offline maps. Android users, be sure to update to Google Maps version 8 before following the steps listed below.