Facebook also makes it easy to send private messages, especially while you're on-the-go. Here are some quick tips to show you how to get the most out of Facebook messaging on your mobile phone:
1. Start messages instantly
From the Facebook app, tap the icon in the top right of your News Feed to get to the messaging sidebar. Just tap the name of a friend and your message will reach them wherever they log in to Facebook — on their smartphone, feature phone or the web. Want to know who is reachable on their phone? Look for the mobile icon.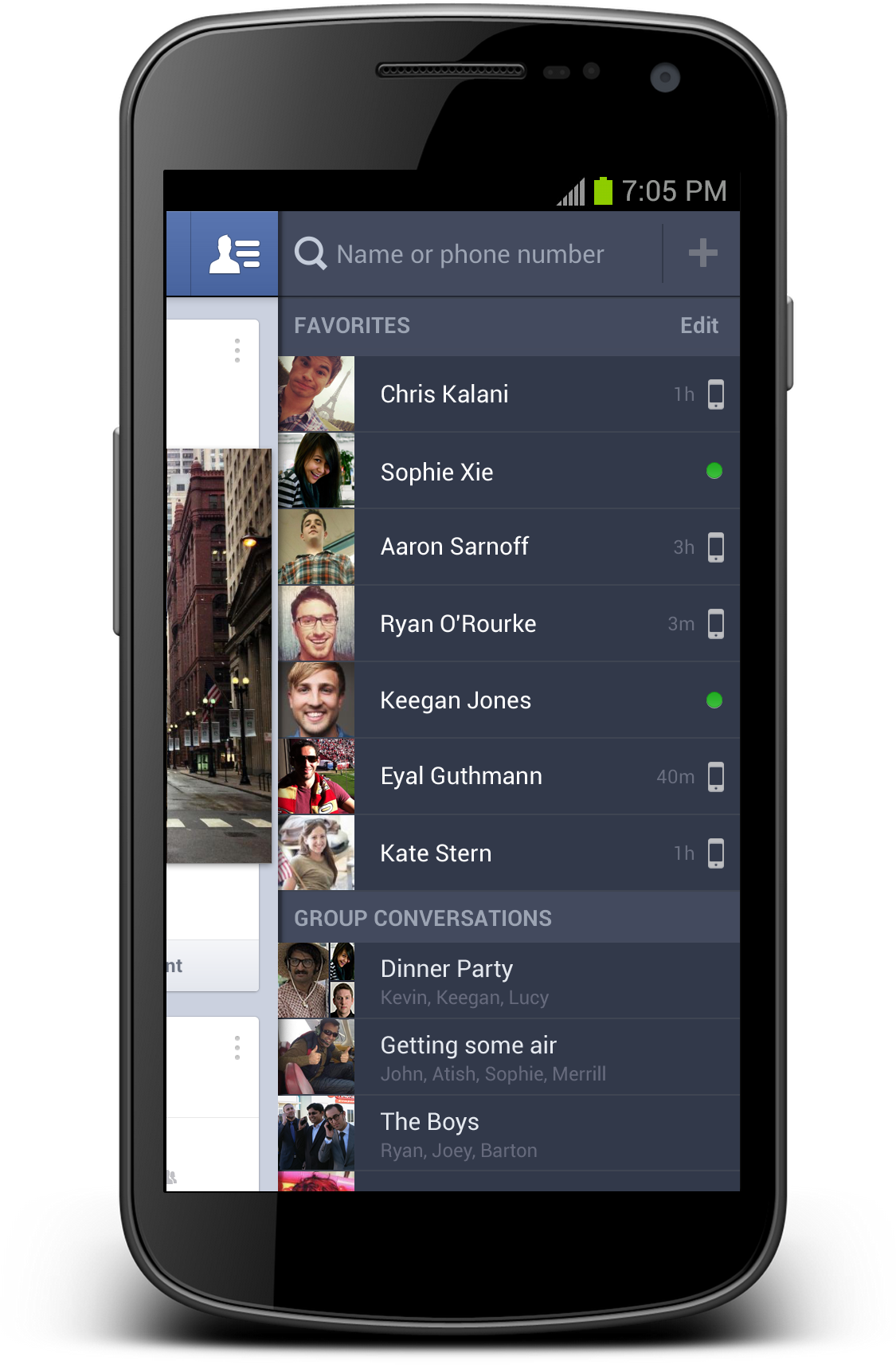 2. Message groups of friends
Making plans to see a movie with a small group of friends? Tap the menu icon in the top left of your News Feed to get to your Messages. Tap the new message button, then tap the names of the friends you want to message. Once you start a group conversation, you can give it a name like "Movie Crew" so it's easy to find it again later.
3. Share a photo
Sometimes you only want to share a photo with the handful of people. To add a photo to a private conversation, tap + and choose from the photos on your phone or take a new one. People in the conversation just tap the photo to see it expand.
4. Send a quick voice message
For those times when you can't focus on typing, or there's a story your friend just has to hear, you can send a voice message. Tap + in any conversation, then tap Record Voice. Hold down the record button to talk. When you're ready to send, just release the button.
5. Download the Messenger app
Want to get to your messages faster? The standalone Facebook Messenger app lets you get right to all your conversations from your Android or iPhone home screen. To download the app, go to theGoogle Play Store or Apple App Store.
Make Better Use of Facebook Mobile Messaging With These Top Tips [via huffingtonpost.com]